Disney Christmas Coloring pages
Holiday Coloring pages
Disney Christmas coloring page for kids
Micky and Goofy are Christmas shopping for their friends.
Create your own unique Disney Christmas and color it in any way you like. Print a whole bunch of these great coloring sheets and use them on Christmas on a snowy day. You will find your favorite coloring pages in the Disney Christmas gallery. Expand your coloring book with all the Disney Christmas coloring pictures.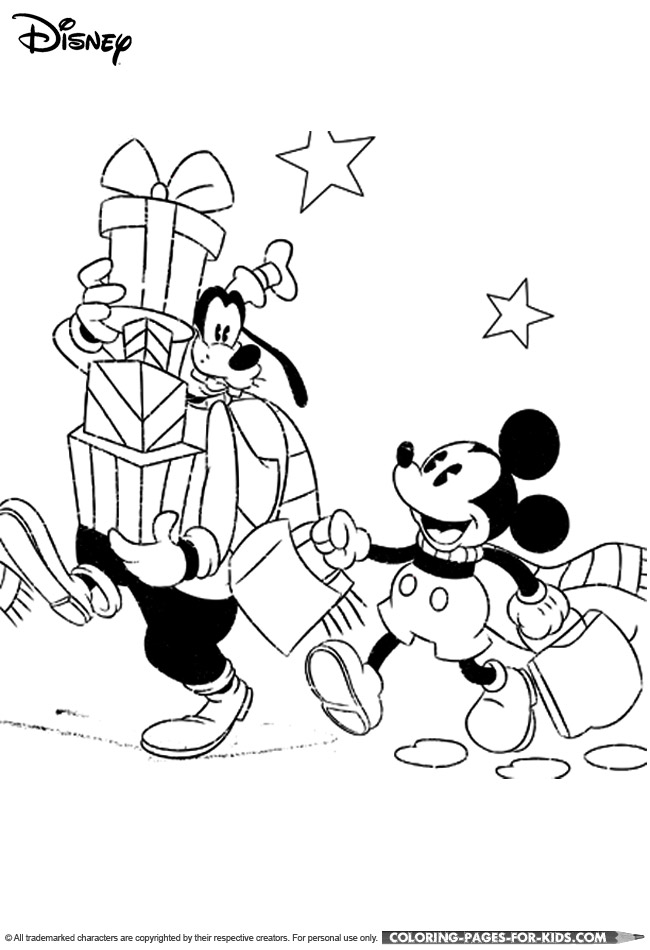 Your creative kids will love this Disney Christmas coloring page for kids.