Cyberchase Coloring pages
Cartoons and Characters Coloring pages
Digit from Cyberchase color page
A fun coloring page of Digit the cartoon bird from the series Cyberchase. Digit is a cyboid that works for Motherboard.
Make your own Cyberchase coloring book with the free printable Cyberchase color sheet.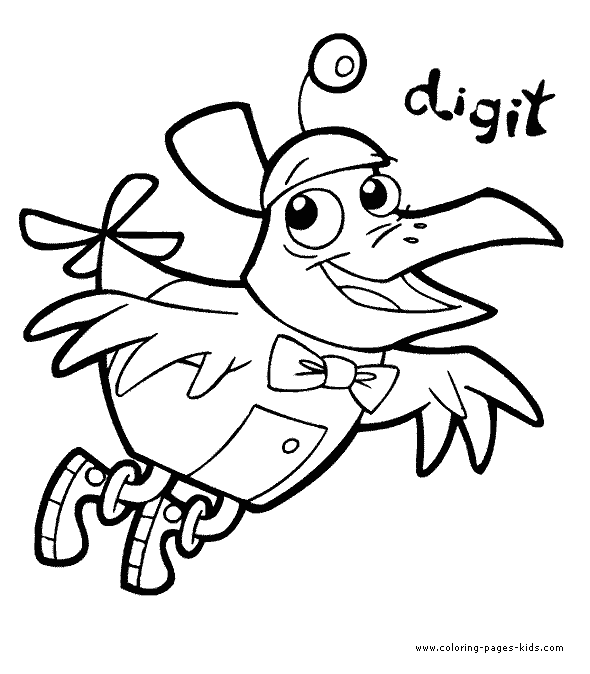 More free printable Cyberchase coloring pages and sheets can be found in the Cyberchase color page gallery.