Easter Coloring pages
Tigger Easter coloring page.
Look! it's Tigger from Winnie the Pooh! He's is running and trying to find as many Easter eggs as he possibly can.
We've selected the most popular Easter coloring pages, like this Tigger Easter coloring page just for you! Spark your imagination with this Easter coloring page. Suitable for kids from all age groups.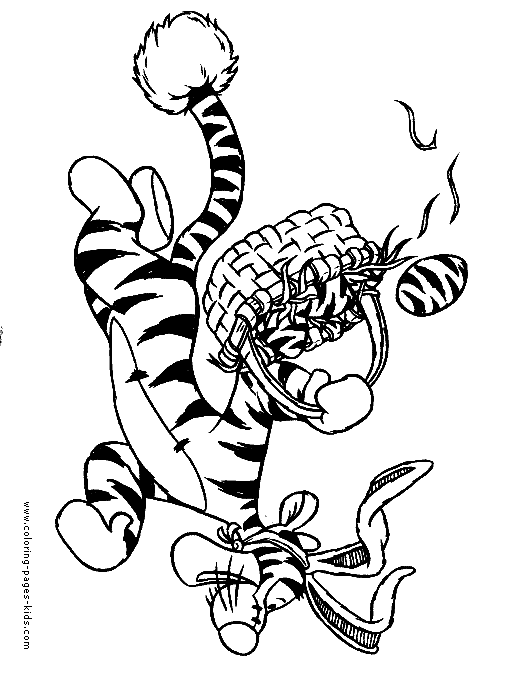 You will find more of your favorite coloring pages in the Easter gallery.