Christmas Coloring pages
Holiday and seasonal Coloring pages
Santa Claus Christmas free printable coloring page
A very detailed coloring page of Santa. He has a bag filled with presents and is ready to go down the chimney.
Do you feel like getting creative? Then color Santa Clause. This free Santa Claus Christmas printable coloring page will make your child smile. Can't find anything to do on a snowy day? Then get this printable coloring page. Have lots of coloring fun with the Christmas coloring book pages, Coloring Pages for Kids has a great collection.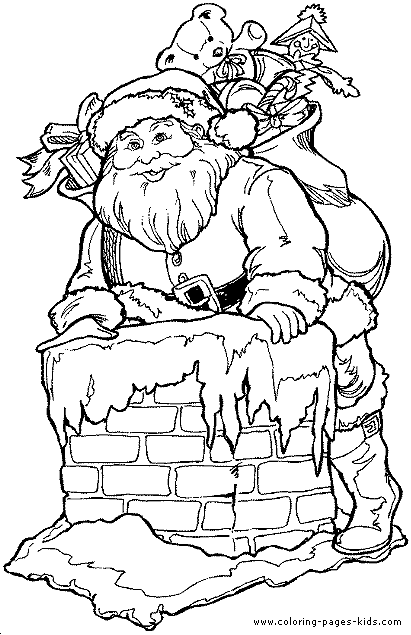 More free printable Holiday Season coloring pages and sheets can be found in the Holiday Season color page gallery.