Christmas Coloring pages
Holiday and seasonal Coloring pages
Santa Claus coloring online
Look! Santa Claus is coming to town. He has many presents for all the children in the world.
Hang this Santa Claus coloring online on the fridge when you are finished. If you are nuts about Christmas coloring pages, you're in the right place. Bundle many Christmas coloring pages together and create a Christmas coloring book. Get your coloring pencils, crayons, paint and markers to decorate this Santa Claus picture.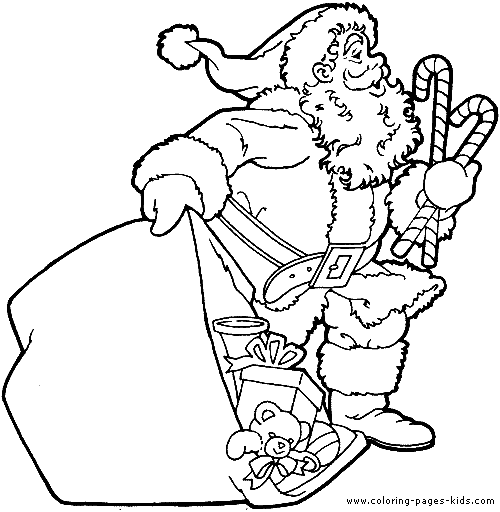 More free printable Holiday Season coloring pages and sheets can be found in the Holiday Season color page gallery.