A Bug's Life Coloring pages
Disney Coloring pages
A Bug's Life, Atta coloring page.
Atta is the princess in the movie A Bug's Life and a very lovely ant.
Make your own Disney coloring book with the free printable Disney color sheet.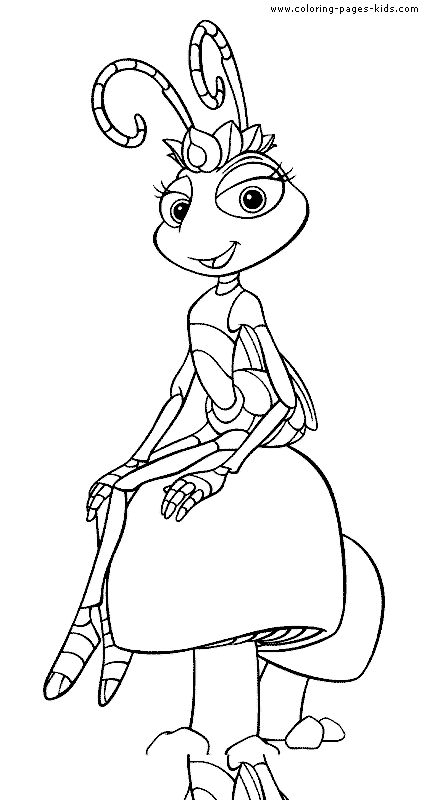 More free printable Disney coloring pages and sheets can be found in the Disney color page gallery. Coloring pages for kids offers only the best coloring resources!