Spider Man Coloring pages
Cartoons and Characters Coloring pages
Spider-Man hanging colouring page
Spider-Man is hanging from a web in the sewers looking for villains.
Find your favorite Spider-Man coloring printables in the gallery. Make your kids happy and not feel bored with this great Spider-Man hanging colouring page. Press the print button and then color-in the Spider-Man hanging colouring page. Spark your imagination with all the Spider-Man colouring pages. This coloring page is free and printable.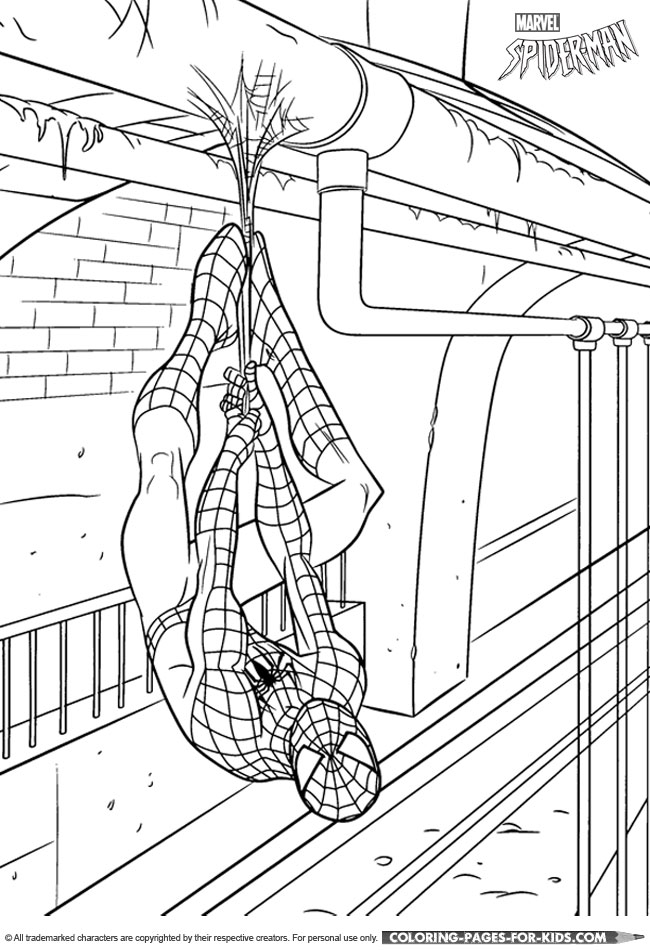 More free printable Cartoon Character coloring pages and sheets can be found in the Cartoon Character color page gallery.