Spider Man Coloring pages
Cartoons and Characters Coloring pages
Spider-Man climbing on a wall for coloring
Spider-Man is climbing a big building wall, you can see many other buildings down below.
Color this surprisingly fun Spider-Man coloring page for kids however you like. Enjoy this free Spider-Man climbing on a wall for coloring! If you like these coloring pictures your friends probably do too. You could print and color several Spider-Man Coloring Pages for your own coloring book. You can start a weekly coloring activity with all the coloring pages from the Spider-Man gallery.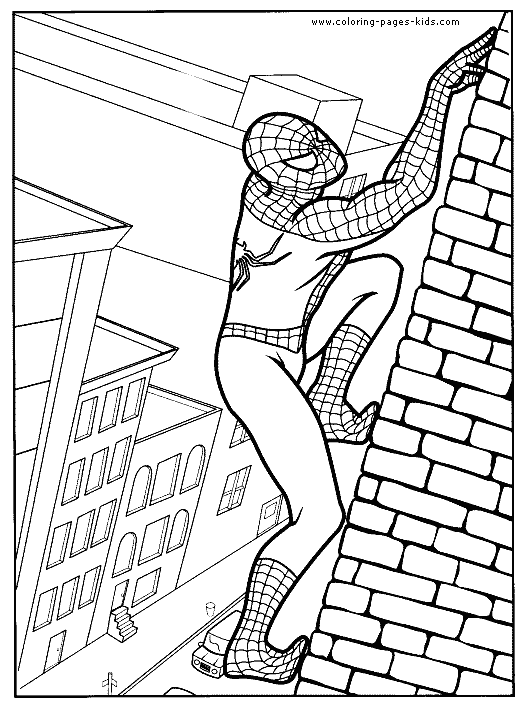 More free printable Cartoon Character coloring pages and sheets can be found in the Cartoon Character color page gallery.