Spider Man Coloring pages
Cartoons and Characters Coloring pages
Spiderman catching bag guys coloring online
Spider-Man just caught two bad guys and he's hung them way up high in a web.
This cool Spiderman coloring page will keep your child coloring for hours. Your kids love to get creative with this Spiderman with bag guys coloring page. Whether you want to keep young children busy or they are bored, you are sure to fix that with the many Spiderman coloring pages in the gallery. The online Spiderman coloring pages allow children to take a break from the real world to visit a fantasy land.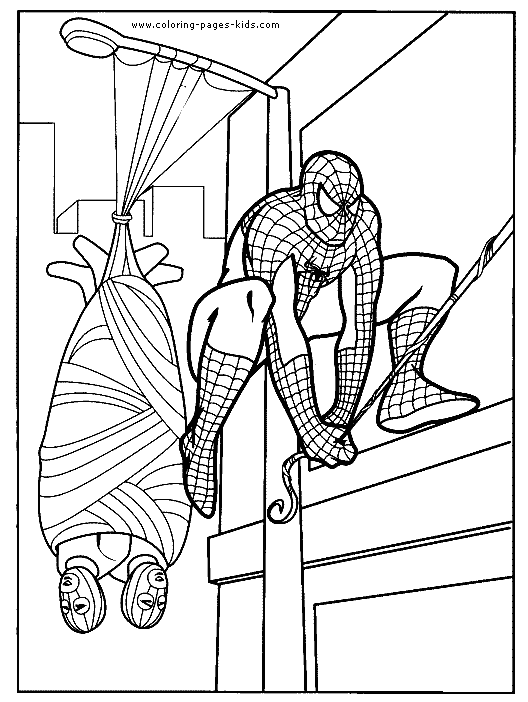 More free printable Cartoon Character coloring pages and sheets can be found in the Cartoon Character color page gallery.