Spider Man Coloring pages
Cartoons and Characters Coloring pages
Spider-Man shooting webs coloring page
Spider-Man is jumping between two buildings and shooting his web.
Decorate this Spider-Man shooting webs coloring page with any colors you like! Spend quality time filling the pages with the colors of your choice. All these fun Spider-Man coloring pages will keep your kids happy and entertained. Give your kids a stack of Spider-Man coloring pages so they never get bored again or get as many Spider-Man pictures as you like and make your own Spider-Man coloring book.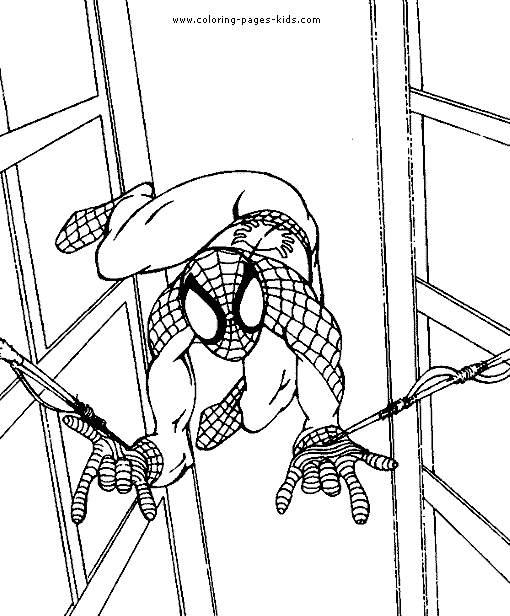 More free printable Cartoon Character coloring pages and sheets can be found in the Cartoon Character color page gallery.