Adventure Time Coloring pages
Cartoons and Characters Coloring pages
Adventure Time Princess Bubblegum coloring
Princess Bubblegum is a fun geeky princess she loves rocket science and many other fun geeky hobbies.
There is plenty of variety in the Adventure Time coloring gallery, your kids will not get bored. Express your imagination with this great Princess Bubblegum coloring page for kids. Staple all the Adventure Time coloring pages together to make your own coloring book. You will be surprised at how quietly they sit and color away for a long time, especially when they have coloring sheets which are interesting to them. Good choice! This is a great Princess Bubblegum coloring sheet.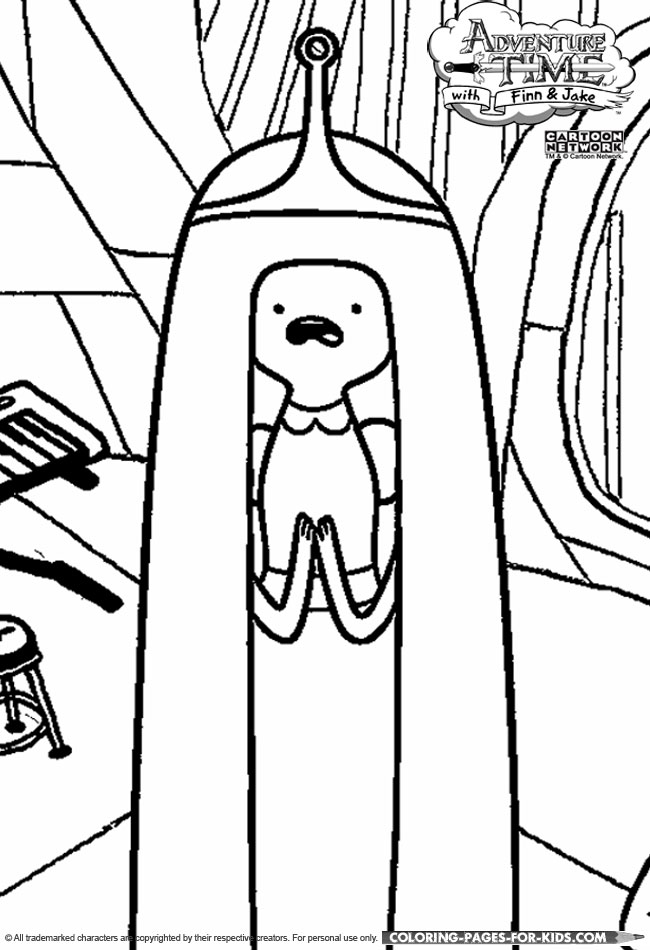 More free printable Cartoon Character coloring pages and sheets can be found in the Cartoon Character color page gallery.