Bats Coloring pages
Animal Coloring pages
Scary bat coloring sheet
Look at this angry and scary bat, there is a big moon. Great for Halloween.
Check out this great printable Scary bat coloring sheet. This Scary bat coloring sheet is great art to hang on your fridge. The printable Bats coloring pages will keep your kids happy and entertained. These Bats coloring pages are great to help develop your child's creativity. Get as many Bats pictures as you like and make your own Bats coloring book.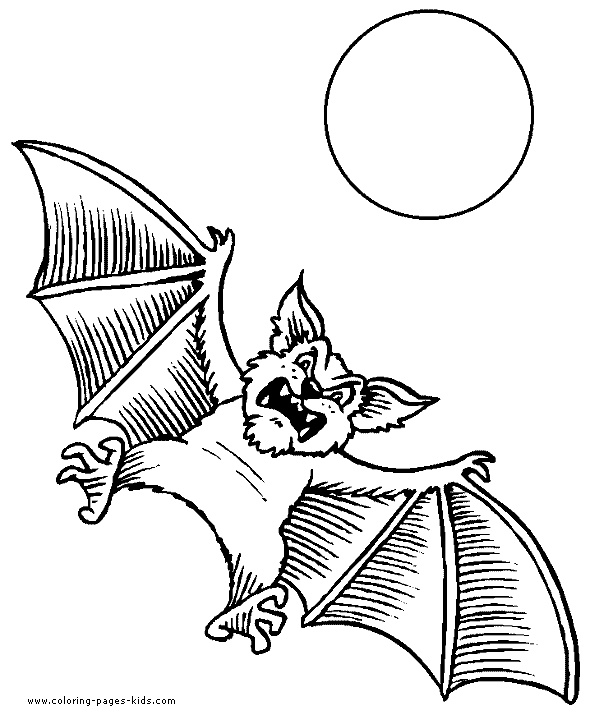 More free printable Animal coloring pages and sheets can be found in the Animal color page gallery.