A Bug's Life Coloring pages
Disney Coloring pages
A Bug's Life, Flik and Slim coloring page.
Here are Fli'k and Slim having fun with juggling balls and keeping them up in the air.
Slim is a stick insect and is part of the P.T. Flea's circus troupe in the movie A Bug's Life.
Click on the print button so you can start coloring this A Bugs Life sheet.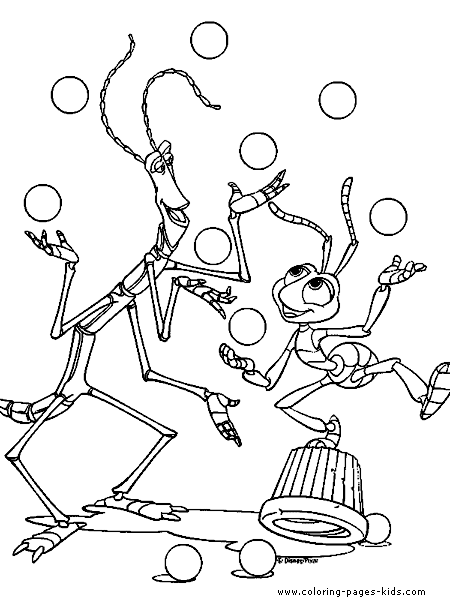 More free printable A Bugs Life coloring pages and sheets can be found in the A Bugs Life color page gallery. Coloring pages for kids offers only the best coloring resources!